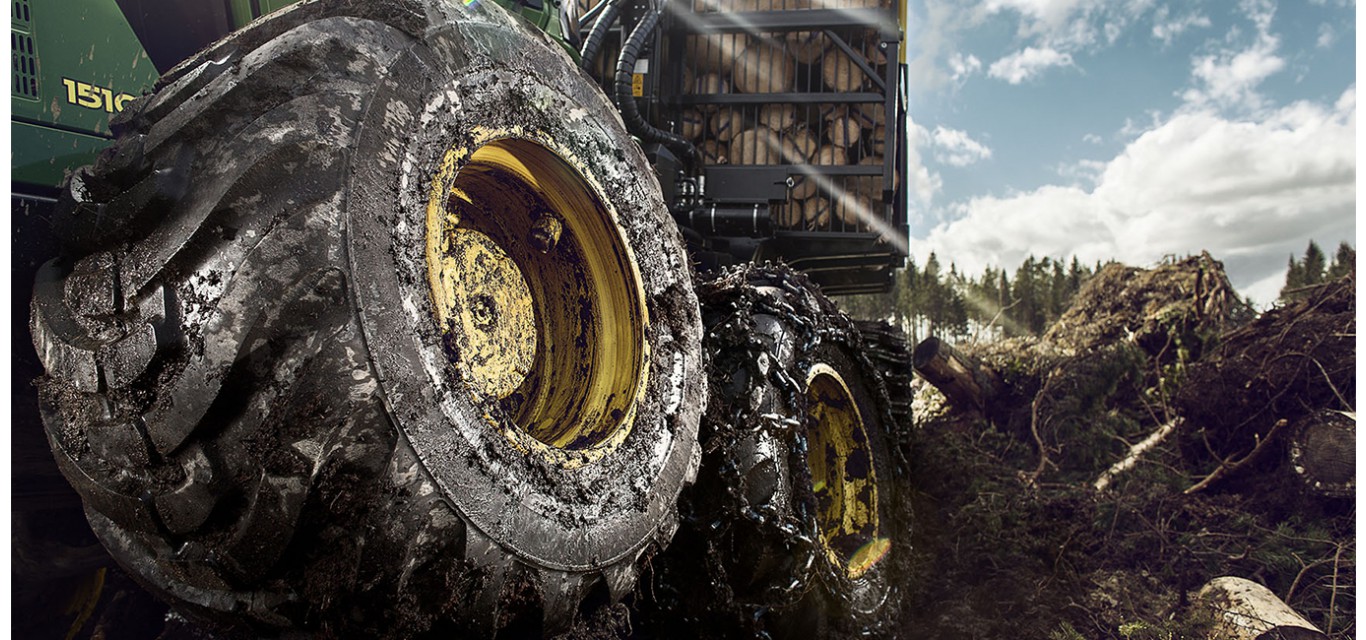 Nokian
Global leader in special purpose tyres.
"For heavy tyres, there is no such thing as an easy job. From forests to farms, from mines to harbours and factories – special circumstances call for special features.  This is where Nokian Tyres excel. What is the secret for developing tyres that make your work easier? Simply put, we come out from the lab and get our hands dirty. We get to know the conditions where the actual work is done and base our development on that knowledge.  Out of respect for circumstances and the demands of the job at hand comes our selection of special tyres.  Each product is developed with true passion for improvement and by closely listening to the needs of our customers.  You don't become the world's leading special tyre manufacturer any other way."
The world's best forestry tyres.
Forest is an unforgiving environment if you go unprepared. You'll need tyres that simply work – whatever nature throws at you.  Nokian Tyres has been the world leader in forestry tyres for decades. And they keep on leaning forward with new innovations, developed with machine manufacturers, tested and proven in rough Nordic forests. All types of machinery, with or without tracks – Nokian Tyres has the most rugged, most technologically advanced solutions in the market.  As they say themselves, "At Nokian Heavy Tyres, we innovate, test and retest for one single purpose: to help you get more done. More hours, more grip, more load. Even in the worst of conditions. That's why knowing your job makes us better at ours. And that's why you can always count on Nokian tyres for getting the job done."
Proven Agro-Industrial tyre solutions.
Whether you're in agriculture, civil construction or maintenance work, your business doesn't wait for sunny days and easy jobs.  The team at Nokian Tyres works continually to push the limits of durability, handling and operating conditions further in every field of heavy tyres, so that you have tools you can rely on, whatever the conditions.  From rugged and economical all-round tyres to special products for winter and other demanding situations, Nokian Tyres offers a full set of solutions for today's farming and machine contracting.